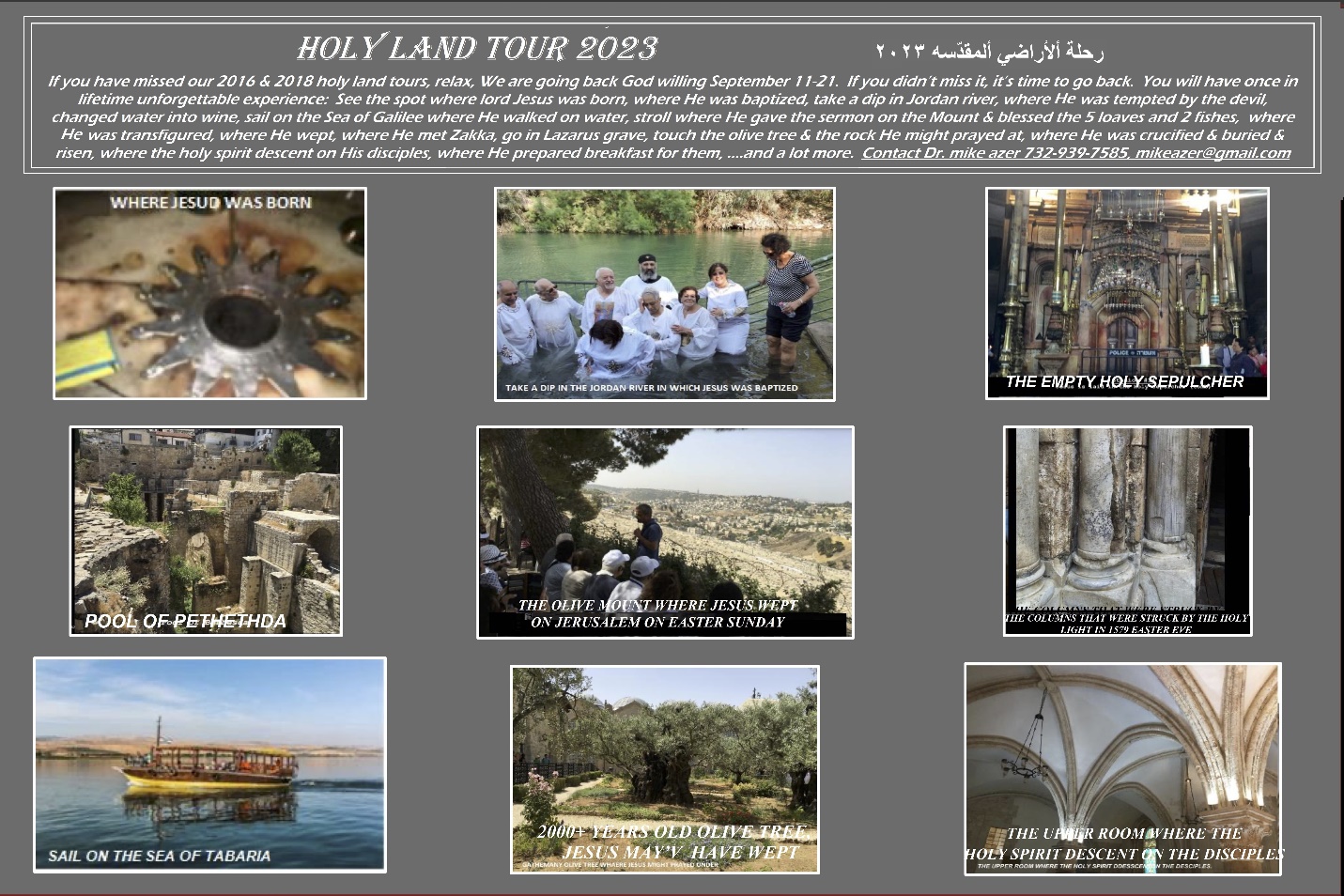 The Church is taking a Holy land tour in September 11-21/2023.
Please download the itinerary to know the details.
To get an idea of the Holy land tour experience, click here to download electronic picture book of our last tour.
For any questions, please contact:
Dr. Mike Azer
Tel: 732-939-7585
Email: mikeazer@gmail.com
Tour Highlights:
You will have once in lifetime unforgettable experience.
See the spot where Lord Jesus was born, take a dip in Jordan River in which He was baptized, visit where He was tempted by the devil, changed water into wine, sail on the Sea of Galilee on which He walked on water, walk where He gave the sermon on the Mount, where He fed 500+ families all you can eat fish's from just 2 small fishes and 5 little rolls, where he met Zakka, touch olive tree & rock at which He might prayed, where He was transfigured, where he was crucified & buried and risen, where the holy spirit descended on the disciples, where He prepared breakfast for them, where He wept, and a lot more.
And God blessings,
Mike Azer, Ph.D.