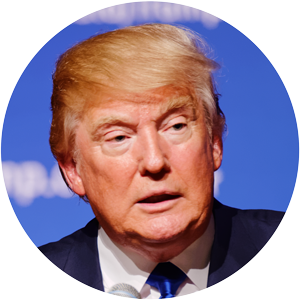 President Donald J. Trump Issues Official Message to Coptic Orthodox Christians for June 1st Global Coptic Day
The statement, dated June 1, 2019 and issued on White House stationery, reads in full as follows:
"I send my warmest greeting to the Coptic Orthodox community as they celebrate the inaugural Global Coptic Day.
For centuries, the Coptic Orthodox Church has been an integral part of the faith community. As June 1, 2019, marks the first Global Coptic Day, it is my hope that today provides a renewed sense of purpose for the millions of Coptic Christians in the Middle East and around the world.
Earlier this year, the Cathedral of the Nativity in Cairo, the largest church in the Middle East, opened its doors to those seeking God's love and mercy. As we commemorate this important milestone for members of the Coptic Orthodox Church, we also honor those who have been lost due to religious persecution and violence. My Administration will always defend religious liberties and work to ensure that people of all faiths are free to live and worship according to their conscience and faith.
Melania joins me in wishing all Coptic Orthodox Christians a momentous celebration filled with joy. May God bless you."
(Signed Donald J. Trump)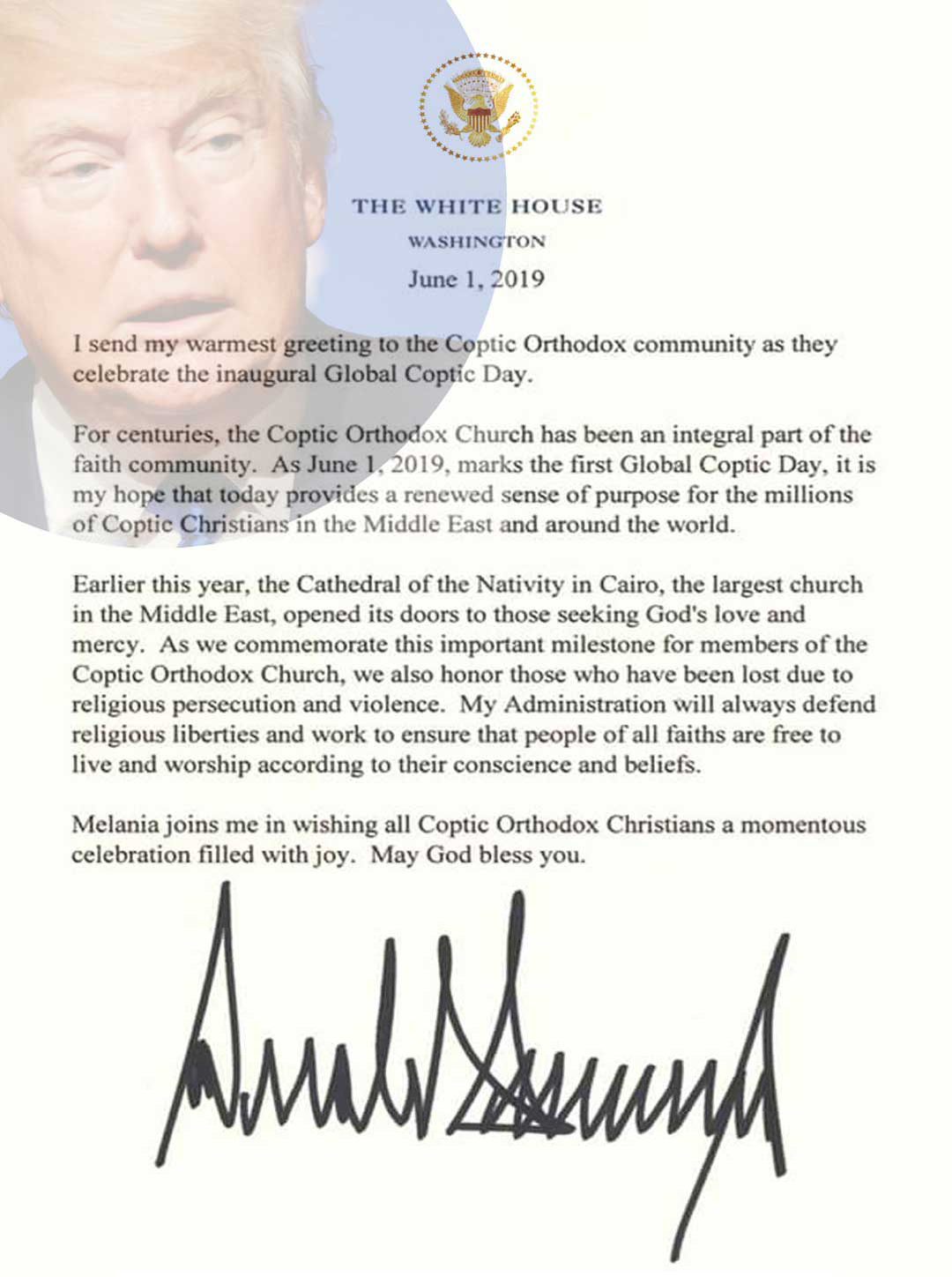 Ref: https://www.prnewswire.com/news-releases/president-donald-j-trump-issues-official-message-to-coptic-orthodox-christians-for-june-1st-global-coptic-day-300858199.html