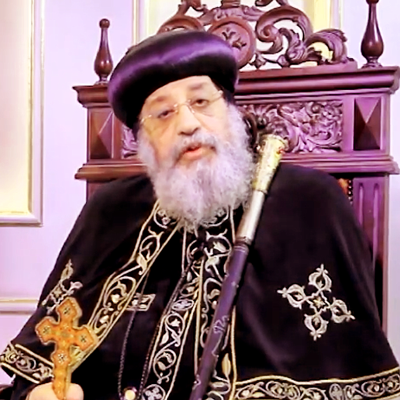 The Papal Encyclical for the Glorious Feast of Nativity 2019
In the name of the Father, the Son, and the Holy Spirit, One God, Amen.
At the start of the New Year 2019, I would like to congratulate you on the Glorious Nativity Feast. I wish you all goodness and blessing in everywhere. I send my personal heartfelt greetings as well as those of all the churches in Egypt. I send it to all metropolitans, bishops, clergy, deacons, servants, dignitaries, church board members, and youth, as well as the congregations, children, and all our Coptic churches in all the continents of the world: North America, South America, Europe, Africa, Asia, and Australia, and in all places with those who are celebrating the Glorious Feast of Nativity according to the Eastern Calendar.
When God created man, He desired that man be complete, living out a perfect humanity. He bestowed upon him diverse talents. However, man accepted sin, broke the command of God, and lived in darkness. We refer to this darkness as the "spiritual darkness" in which man lived. And after he was created to enjoy freedom, love, and God's ordinance, man chose to live in idleness, despair, and sin where he lost hope and lived in frustration. From there sin expanded and spread to the entire world. As it is written in the Holy Bible, "For all have sinned and fall short of the glory of God" (Romans 3:23). And with the fall of man, creation lost that which was most important, his humanity. And very slowly, through the generations, the love which was rooted in humanity withered away, leaving a void that caused man to be hungry for love. This hunger for love resulted in him living in great emptiness despite great advancements in communication across the world.
What is the remedy?